Industry Intelligence solutions
We build, manage, monitor and analyze data, insights and content for businesses large and small around the world.
Some of Our Recent Clients
Since inception in 2000, we've had the privilege to help many B2B organizations to grow their business worldwide in many diverse sectors and geographies serving different startups, SMBs and Enterprises. Our clients may be very different, but they all have one goal in common: hunger for exponential growth.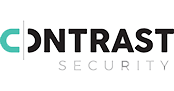 Ready to Explore How Cognition Can Grow Your Business?